How Much Do Building Inspections Cost?
Prices for Pest, Timber and Standard Inspections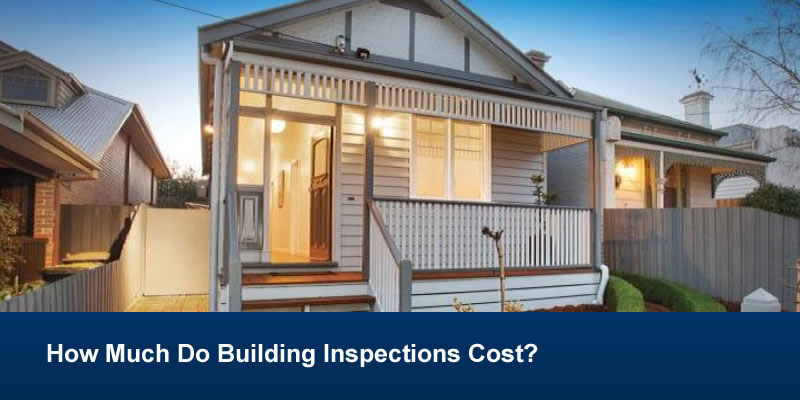 What are building inspections?
How much do building inspections cost? Although this is a question asked by many homeowners, there's a lot one needs to know to understand the cost of building inspections. Building inspections are conducted to check for the defects contained within properties. It could be before the purchase of a home, after the completion of renovations, or when the construction of a new building is done. A building inspection is primarily meant to give an accurate overview of a property's condition. There are various types of inspections, each serving a slightly different purpose from the other. These include:
Standard building inspection
Building and pest inspection
Timber pest or termite inspection
Pre-purchase building inspections
Pre-sale building inspections
Special-purpose building inspections
Why Are Inspections Important?
Even though regular building inspections help to pinpoint common concerns, in-depth evaluations provide more detailed information on structural issues and maintenance requirements. As a homeowner or prospective home buyer, you may not have the knowledge and expertise to identify inherent structural problems. The information you obtain from a building inspection allows you to contemplate your options with much more care and make informed decisions. Inspections will help you to:
Pinpoint major defects and safety hazards.
Identify pest or termite activity, including signs of damage, infestation and past treatments.
Estimate the potential cost and plan for maintenance and repairs.
Deal with existing problems before they worsen.
Ascertain a property worth and make an informed purchase decision.
Get peace of mind
How Are Inspections Done?
Building inspections do not involve physical penetration. Instead, they are limited to a visual appraisal of the areas covered. The equipment used may vary depending on the type of inspection. Here are the most commonly used tools:
Thermal imaging cameras
Acoustic emission devices
Optical borescopes
Electronic odor detectors
Moisture meters
IR thermometer
Building inspectors will use the equipment listed above to locate and record existing defects, signs of termite damage or activity, and any safety hazards. Aside from taking photos and measurements for reference, many inspectors will include video recordings as well. The number of existing defects, accessibility, and level of inspection are some of the factors that can impact the amount of time it will take to complete. The inspector will then put the findings into a report.
What Is Included The Inspection Reports?
Apart from identifying the significant problems, reports should contain enough information to make you aware of the property's condition. Additionally, it should be jargon-free and easy to understand. To ensure you understand the risks of undetected defects, if any, you'll want to discuss the findings with your inspector. The report will include:
Documentation of major defects and safety hazards
Identification of minor defects and expected maintenance
Detailed photos describing defects
Overview of the activity and presence of termites or other pests
Review of any condition that supports or encourages infestation
Information on what you'll need to rectify the issues
Recommendations
How Much Do Building Inspections Cost?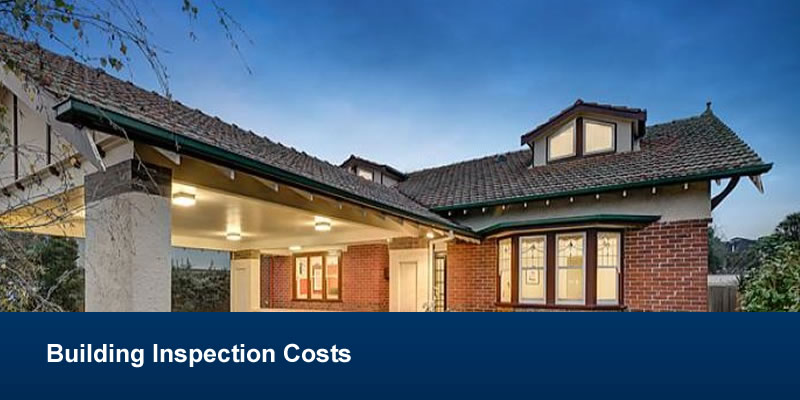 This question is not as straightforward as it may seem. As such, answering it requires additional information. Below is a look at the expenses associated with each type of building inspection.
Standard Building Inspection – $200 – $400
A standard building inspection is not an all-round assessment and does not deal with every aspect of the property. Instead, it's meant to identify the major defects and safety hazards visible at the time of inspection. A inspection is mostly for homeowners looking to renovate. By pinpointing the major defects and potential hazards, these inspection reports allow accurate maintenance cost estimations. You can, therefore, plan your home improvement projects accordingly.
As a result of the information provided, you can deal with problems before they worsen and determine the potential return on investment. Your building inspector will evaluate the condition of several elements visually and put his/her findings into a report. The features covered include:
Windows and doors
Plumbing
Guttering
Wiring
Retaining walls
Roof space and ceilings
Driveways
The fee will often depend on factors such as property size. In a regional area, the average cost of a standard building inspection is:
$200-300 for a 3-Bedroom house
$270-400 for a larger home
Building and Pest Inspection $230 – $880
Compared to a standard building inspection, this type of assessment covers a lot more even though it too relies on a visual evaluation. While a standard building inspection report identifies the damages caused by termite activity, a building and pest inspection detects the presence of timber destroying pests like termites and whether they still exist. Although it will also highlight any condition conducive to future pest activity, this report isn't a warranty against infestations, safety hazards, or defects. However, these reports are considered vital in many parts of Australia because of the devastating damage termites can cause.
Unlike standard building inspection reports, building and pest inspectors can give advice on the severity of any damage caused by timber destroying pests such as termites. Thanks to this background knowledge, inspectors can tell you the works required to complete rectification and whether special engineering assessments are necessary. Once you've obtained a building and pest inspection report, you can easily plan ahead and factor in any maintenance, repair or future renovation costs. Although a building and pest inspection will typically cover the same elements as a pre-purchase, it may also include:
A list of minor issues.
Type and extent of defects, supported by photographic evidence.
Estimated cost of fixing the major problems.
A recommendation of the maintenance work needed.
The cost will often vary depending on a variety of factors. Here's the average price range to inspect a property:
$230-370 for an apartment
$390-660 for a 3-bedroom house
$500-880 for a large house
Timber Pest Inspection (also called Termite Inspection) $165 – $350
Termites and several other pests are known to cause extensive structural damage to properties within a short while. The primary objective of a timber pest inspection is to determine the presence or activity of wood destroying pests and ascertain the resulting damage. A timber pest inspection is of vital importance before the purchase of a home or if you live in a termite prone area.
Only qualified and licensed pest controllers can conduct this type of evaluation. Since it is limited to a visual inspection of the accessible areas, this report is not a guarantee against future pest infestations. However, your timber pest inspector will advise you about:
Previously used termite management systems, if any.
Where to get the system's maintenance requirements.
Whether the property's location might be termite infested.
Timber pest inspections cover:
The building's exterior
Interior spaces
Roof space framing structures
Roof exterior
Sub-floor
Garden or landscaping areas
Property site within 50m of the building
Depending on the inspector you hired, he/she might check for chemicals, lignification and fungal decay. Once done, your pest inspector will compile a comprehensive report. Although the particulars might not always be the same, timber pest inspection reports usually include:
Details of the pest activity or structural damage detected in the subfloor, roof void, interior spaces, and outside areas, outdoor buildings included.
A detailed identification of the threats conducive to pest infestation.
History of previous timber pest treatments, if any.
Recommendations and basic maintenance advice.
Depending on factors such as property size, construction style, location, and ease of access, the average cost of a timber pest inspection is:
$165-220 for an apartment
$240-300 for an average size house
$270-350 for a larger home
Since over one-third of Australian homes are at risk, a timber pest inspection is indeed a sound investment.
You can learn more from the QBCC on these inspections.
Pre-Purchase Building Inspections $200 – $1000
A pre-purchase inspection is an appraisal purposefully conducted to identify the major defects and safety concerns associated with a property at the time it is inspected. A pre-purchase building inspection is not a guarantee against future defects. This evaluation benefits potential buyers the most, especially since the inspector will answer your pre-purchase queries. However, only qualified and licensed building inspectors can complete a pre-purchase building inspection. As such, it's important to confirm that he/she has the right license before hiring.
Even though they are limited to a visual evaluation, pre-purchase inspections can identify and highlight a property's existing defects and areas of concern including:
Structural movement and cracking
Dampness
Deformation
Timber pest damage
Defective plumbing
Bridged damp proof course
Defective roof flashings and plumbing
Unprofessional work
Inadequate subfloor ventilation
Corrosion
Defects in internal and external secondary elements
Defects in internal and external finishing elements
Incomplete construction
Safety issues and items deemed hazardous
Although the cost will vary depending on your area of residence, property size, and thoroughness of the inspector, the fee is generally lower in regional areas and higher in metropolitan areas. A regular pre-purchase inspection will cost around:
$200-350 for a small 1-bedroom house (up to 100 square meters)
$250-400 for an average sized 3-bedroom house
$300-500 for a larger 4-bedroom home
In metropolitan areas, comprehensive inspections can cost as much as $800-1000.
Conclusion
Regardless of whether you are the owner, seller or prospective buyer, knowing the condition of a home is important. By understanding the defects and safety concerns associated with the property, you can formulate a sound maintenance plan, estimate the potential costs, and make informed financial decisions.
Additionally, it might be best to have a building and pest inspection since it is comparatively the most extensive and cost effective of them all.
Publish by Scott Mcpherson from Pro Inspections Brisbane. If you found this article useful please follow us on Facebook.